Upcoming Events, Holistic Fairs, Expos, Tradeshows Placer County
Find Ascend Healing Arts + Mystical Gifts at the events and or locations (stores) below
Below is a listing of Wellness Expo's, Gem and Mineral Shows and Craft Faire's that will be participating in. Check back often as this may change. This is a great opportunity to meet us and view our products and services in person. Events are located in Placer County, Sacramento, Placerville, Mt. Shasta, Reno, Roseville and Lincoln.
** At Gem and mineral shows you will find us as our sister company "wire and stones" and we will feature our jewelry, lapidary arts and candles at the gem and mineral shows.
FEATURED EVENT! DON'T MISS OUT!
Join me as I teach beginning wire wrapping at the Hibiscus Moon Crystal Academy LIVE online!
Crystal Wire Wrap Jewelry for Beginners

Join Alexis as she teaches a class/workshop at Hibiscus Moon Crystal Academy Live Online.

This class is for those new to wire work as well as those who have been dabbling and would like answers to wire wrap questions.


This class elective is PACKED full of info (2 live sessions + 2 Live Q&As) - Eek! Team HM and I are so excited about this! You will learn from the mega-talented HMCA Faculty Member
Alexis Prince Rmt Acm
Here's where you go to register:
https://hibiscusmooncrystalacademy.com/crystal_wire.../
Live Class is on Sept 28 2021 AND the class will be recorded which will be available to you after the live class!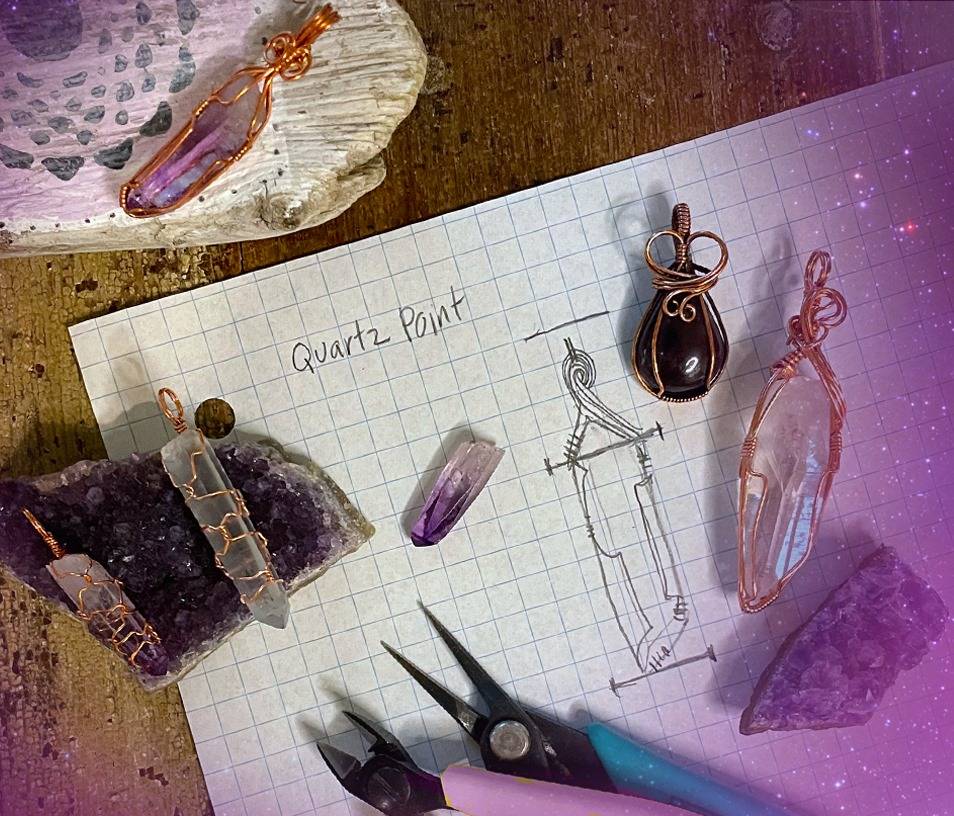 Sacramento, Ca
Date:
April 2022
Location:
Scottish Rite Center, Sacramento
MORE INFO COMING SOON!
El Dorado Gem and Mineral Society
Placerville, Ca
Date:
POSTPONED due to Covid.
Roseville Gem, Jewelry, Fossil &Mineral Show
This show will resume in 2022.
---