Reiki, Sound & Crystal Healing Roseville Ca
Discover your true self through the Reiki, Crystal + Sound Healing Roseville & Lincoln
Restore harmony & balance to the body; clear your mind to find answers within; relieve anxiety and tension and allow the mind, body, and spirit to heal.
We offer All Reiki, Reiki and Crystal, Reiki, Crystal and Sound Therapy in Roseville Ca.
We are now open for in person sessions. We also offer distance healing.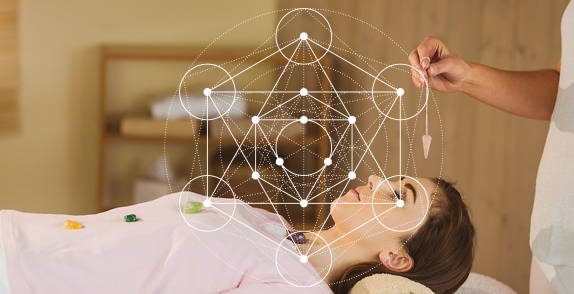 ---
The session is performed by a Reiki Practitioner/Master Teacher (RP or RMT) using specific Reiki hand positions. During a Reiki session, the client is fully clothed while comfortably reclining on a massage table or seated in a chair. A Reiki session aids in stress reduction and it is almost always a very relaxing experience.
30 min $65.
60 min $125.
60 min Distance Healing $75.
Monthly Membership $85/session/1x per month

---
Crystal Reiki & Sound Healing
Our Crystal Healing session includes polarity balancing, charka testing and chakra balancing, aura clearing, mending and sealing, sound, color, aromatherapy and Reiki as well as guided meditation designed specifically for encouraging and inducing theta brainwaves which place you in an in-between sleep/wake state for a period of time for this crystal healing treatment.
The treatment will focus on balancing the energetic bodies in areas where it is needed as well as focusing on specific requested treatments or needs. The first session requires an online intake form. All sessions include a consultation.
SPECIAL PROMO 2 Weeks Only!
60 min session $65. (reg. $125)
60 Minute Distance Healing $85.
Monthly Membership $85/session/1x per month
---
Relaxation Crystal Fusion Therapy
This safe, gentle & loving session helps usher in much needed deep relaxation, allowing your nervous system to let go and restore. Incorporates Rose quartz, lepidolite, lithium quartz, and amethyst while surrounded by therapeutic grade lavender essential oil and cocooned in a soft lavender eye pillow. This body layout was created specifically for encouraging and inducing theta brainwaves which place you in an in-between sleep/wake state for a period of time… ideal for extreme physical, emotional, spiritual or mental healing while reducing feelings of anxiety, stress & any neuroses.
60 min $65.
---
"Prepare for Take Off!" Session
Looking to deepen your Cosmic Connection? This unique layout incorporates Moldavite & tektites and/or other meteorites. Even those who have a hard time sensing crystal energies, quite often sense the energy of Moldavite due to its extraterrestrial origin. This layout is the one to choose if you're looking to make a connection to other worlds or to the Cosmos, raise your vibration levels, encourage spiritual awareness; a celestial "stone of transformation", Moldavite can assist us in activating our higher chakras, psychic senses & spiritual gifts.
Features the use of Moldavite gem elixir cocktail to start the session, Moldavite gem elixir oil as well as ethereal cosmic meditation music.
CAUTION: This crystal body layout is not recommended for those overly sensitive to crystal energies or for those new to energy work.
30 minutes $40
THIS IS AN ADD-ON SERVICE.
---
This treatment strengthens our Electromagnetic Field while optimizing negativity transmuting. This session is ideal if you're going through a rough patch, feeling weak and/or defenseless, also perfect for empaths. This session will leave you feeling energetically stronger and less vulnerable. Incorporates hematite and pyrite. This is an add-on service that can be added on to any other crystal layout at the end and lasts no longer than 15 min.
15 minutes add on $35.
THIS IS AN ADD-ON SERVICE.

---
Self-Love, Compassion & Heart Healing Workshop
These are are group sessions where we focus on a topic and include a crystal grid, affirmations, raising of your energetic vibration, as well as a crystal healing session and recommended support therapies for at home. They are recommended in 1x per week for 4 weeks. You can add on to a standard crystal healing session for a quick boost or participate in a group session.
Sessions are:
Abundance
Manifestation (job/Business)
Love, Compassion, Heart Healing
*groups must be 3 or more participants.
** This is also available for parties.
4 sessions $120.
**CONTACT US TO ARRANGE FOR SESSIONS
---