Intuitive Life Coach | Intuitive Guidance
Intuitive Life Coach Roseville Ca, Intuitive Readings , Tarot Reading Roseville
Ascend offers Intuitive Life Coach sessions, intuitive and Tarot readings in Roseville Ca.
What is an Intuitive Life Coach >
"Very amazing and on point if they had something more then 5 stars, I would definitely say 100 very amazing"
- Angie F.
See More Reviews below!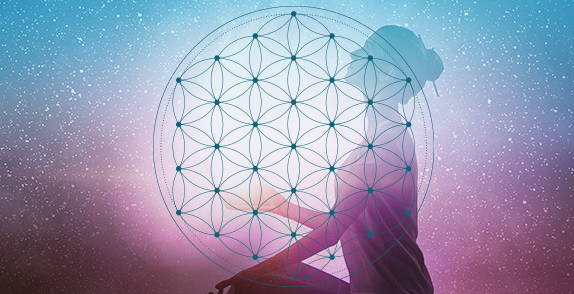 ---
---
As an Intuitive Life Coach, my goal is to help clients tap into their inner guidance to discover a limitless source of inspiration available to each and every one of us. By deepening their connection with the Source, an individual achieves a higher octave of healing, deeper understanding and acceptance of the self. The goal is to help individuals find balance and harmony between Body, Mind and Spirit so they feel confident in joyfully pursuing their unique purpose and passions.
30 minute sitting: $65.
60 minute sitting:$125
**ALL sessions Available via phone, Zoom, and in person.
---
Feel inspired and empowered with the support of a compassionate intuitive whose goal is to bring you confidence and more control of your own life. Find more clarity about your career path, life purpose, or current relationship. Discover the tools that can help you face challenges and broaden your awareness to your own unique and natural abilities. Readings can focus on Past Lives, DNA and Ancestral Karma and more.
15-minutes: $30.
30 minute sitting: $65.
60 minute sitting:$125
**ALL Readings Available via phone, FB messenger, Zoom, photo/email and in person.
---
The Tarot is a symbolic map of consciousness that encompasses our journey through life, both spiritually and practically (life path and daily life). Tarot reading is the practice of divining wisdom and guidance through a specific spread (or layout) of the cards.
Discover answers to your personal questions and concerns in your life with a 3, 5 or 10 card Tarot reading.
3 Cards + 1 crystal card + 1 angel card/ 30 minutes $50. NOW $25.
5 Cards/ 40 minutes $35.
10 Cards/ 60 minutes $68.
**ALL Readings Available via phone, FB messenger, Zoom, photo/email and in person.
---
---
Intuitive Aura & Chakra Readings
Aura readings look at your spiritual energy system as represented in the seven layers of your aura. Along with colors, our readers may see memory pictures, symbolic images, spiritual beings and usually energies belonging to others–like friends and family members. We will also be able to help you answer questions like what color is my aura, the meaning of aura color meaning and what is my aura definition. By reading your aura and chakra's we can help you identify and release blocks. Intuitive chakra reading is like a diagnostic tool – it allows the practitioner to recognize the problems, and advice further steps in helping you to assess potential blockages and problems that may be holding you back in your development as well as your daily life, relationships, and finances.

30-minute reading: $65.
---
Receive comfort and healing through a spiritual connection with your loved ones – family, friends, and animals, who have passed from this earth plane into their spiritual home. Come and discover that we are all a living and eternal link with the Divine Creator. Messages are waiting to be given with love and compassion.
30 minutes $70.
60 minutes $135.
---
A Crystal Prescription will help you to identify exactly the right crystal for your needs, whether for healing of mind, body, or spirit, and will point you to useful stones for improving vitality and well-being, and for balancing the chakras. We provide you with the crystal information on each one, as well as options on how to use the crystals such as throughout the home, in mojo bags, as jewelry, gem elixirs, candles, in the bath, with sacred geometry, crystal grid, etc.
We also provide an optional crystal message or reading channeling the spirit of the stone.
Crystal Prescription: $55. (reg.$85)
Crystal Message: $45 (reg.$55.)
Crystal Prescription + Crystal Message: $90
---
See What Clients Have to Say!
"I had a reading done by Alexis ..it resonated with my heart mind and spirit. She not only spoke of my past life but of my spiritual gifts and verified what i knew deep down to be true. She provided guidance and expressed upcoming happenings .She also guided me with direction in furthering my abilities. She has so much light and love in her readings and i have so much gratitude for her taking the time to communicate with spirit to help myself and others...She is educated in her mastery and gifted and i get a strong sense of positivity and love from her.i believe we are all connected and brought together for a reason and i am blessed to have been introduced to this group and her inner light"
Stephanie P.
"I have just had a reading for the first time over the internet, as previously always done face to face, so was very sceptical. However Alexis had me with tears in my eyes as I read my reading it was so spot on it's incredible. Gave me goosebumps with an overwhelming feeling of love, that I got from my grandparents. Purely amazing. Thank you so much
Donna C.
"Alexis is so talented and uses her gift that she has been given to help others who are struggling and need to be pointed in the right direction! She gives so much to the community and wants nothing more than to help others find peace and help heal souls. I appreciate Alexis for everything she has done for her community and all the souls she has touched. Think she's done? Think again she is always bettering herself studying and trying to find new methods of helping others in a way that others can relate to! Once again thank you for all you have done Alexis! I can't wait to see what you accomplish next!
Michelle K.
---
"I was read by Alexis and it was by far the most accurate reading I have ever had. Total honor and blessing. An Earth bound angel. Love and light to you."
Shauna B.
"I requested a reading this morning, and it was all spot on. I recognized my situation in each card in the spread. This reading resonates in me."
Paige M.
"She is awesome! Loved my reading it really resonates with me! I love all her insight!"
Diana A.
---
"Right on target, very helpful, would defiantly recommend her. Thanks for all your help.
Holly B.
"Accurate. Detailed. Articulate. Helpful. The real deal. Highly recommended. 🙏🏼"
Maria K.
"My reading was right on target. Alexis provided insights and information that rang true 100% She really hit the target with how things have been going in my life and I feel really good about things as I contemplate her insights. Thank you for the guidance Alexis!"
Elizabeth N.