Art and Jewelry Classes Lincoln Ca, Wire Wrapping Class Roseville Ca
Jewelry Making & Art Classes

Ascend offers a variety of classes in Roseville and Lincoln Ca as well as online via Zoom. Below you will find class descriptions for each of our Jewelry Making and art classes.
** CLASSES WILL RESUME FEBRUARY 2020 At the Holistic Lighthouse in Roseville Ca
** BUY NOW BUTTONS Will appear below each item as classes are scheduled. If no Buy Now button is present then the class is not currently on the schedule.
Please feel free to contact us should you like to have us hold a private or private group class or party.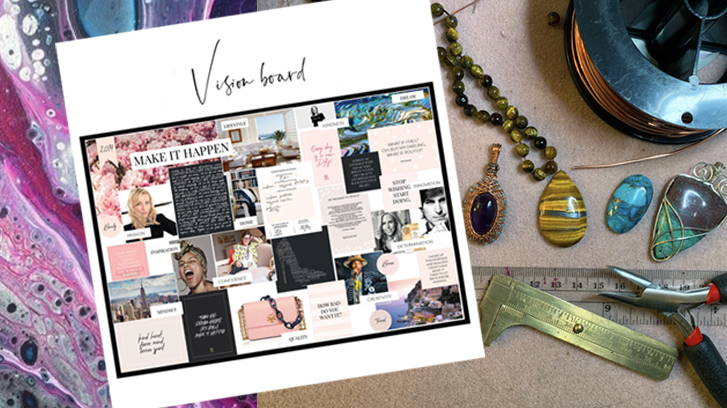 Wire Wrapping Jewelry Making
In this class we will explore the basics of wire wrapping beads and cabochons to make pendants and other pieces of jewelry.  
Material list will be provided prior to class dates.
$25./class
This class is for advanced wire weave and wrap artists. We explore many different weaves, techniques, frames etc to build unique pieces.
$200.
This class explores different stringing materials, findings, clasps, and knotting methods for stringing any type of beads. Make unique necklaces and bracelets.
$15./class
---
This class is a combination of relaxing meditation and free-form painting. Great for discovering the connection between self awareness and the creative process. We focus on guided meditation with music to bring you into a deeper translike state after which we explore self discovery vision and experiences through painting. An inspirational and unique experience in self-therapy you won't forget.
$25./class
A vision board is a collage that uses the law of attraction to draw more of what you want into your life. Vision boards can focus on something specific, like career, love life, or the upcoming year. Or, you can make a board that encompasses your general life intentions.
In this class we will guide you in defining your vision and after setting intentions, we will get to work creating your boards.
$20./class
Acrylic Pour Classes | Make A Geode Painting.
​In this class you'll create 2 paintings using the flip cup technique. Basically you'll pour several colors into a cup, and flip the cup onto the canvas. The paint pours out, and then you tip and tilt the canvas, using gravity to move the paint around. The colors swirl and form a super cool abstract painting!

We end up with a lot of paint on the canvases, so they'll need to dry overnight before you can take them home. Plan on picking up your paintings the day after class, or we can set up a time for the following week.
$25./class